Yobe Govt To Commence Construction Of New Cargo Airport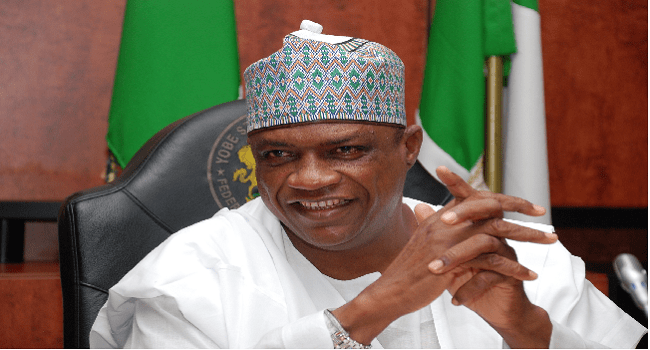 The Yobe State Executive Council has approved the sum of N12, 262, 063. 801.00 for the execution of various projects and services in the state.
Briefing newsmen at the end of the state executive council meeting in Damaturu, the State Commissioner of Education Mohammed Lamin told journalists that of the said amount, "the sum of N11, 327, 120, 487.24 will be devoted to the construction of Yobe's brand new cargo airport in Damaturu the state capital"
The airport according to him is "the first of its kind in the Northeast sub-region" as it is a cargo airport that will help generate and enhance business traffic through the movement of goods and services to and from the region that will enhance economic growth of the state.
The council he further revealed devoted "the sum of N440, 274, 022.40 for the procurement of furniture for classrooms, offices, staff quarters, student hostels and dining halls for the five newly rehabilitated and expanded secondary schools in the state"
He listed the schools to include; GSS Fika, GSS Gwio-Kura, GSS Yunusari, GSS Nangere and GGSS Nguru all aim at encouraging the growth and development of education in the state.
"These schools will now be fitted with all the furniture and supplies they need to make teaching and learning very conducive for teachers and students alike" Alamin said
The commissioner also revealed that the council in session "also approved N99, 900, 000.00 for the procurement of two Hiace business and two 1.8 Toyota Corolla sedans to help meet some of the accreditation requirements for the College of Nursing and Midwifery, Damaturu and the College of Health Technology in Nguru.
"The State Executive Council also granted approval of N238, 769, 292.84 for the total renovation of the model Primary School based in Bayamari, which will be converted to the first Command Secondary School of the Nigerian Army in the state"
Mr Lamin also said the sum of N156, 000, 000 was also approved for the purchase of two Toyota Lexus Japanese Jeeps for the official use of the governor saying "This the first time the Yobe State Government is providing new official vehicles for the governor's use in the last seven years"
The post Yobe Govt To Commence Construction Of New Cargo Airport appeared first on Channels Television.